Equipment failure or malfunction can result in injury, lost time, and even loss of life.
This is why using quality equipment on every job site is so vital. Using the highest quality materials and equipment helps us avoid hazards and create a safer, more efficient job site…which is better for our employees and customers alike.
The benefits of using quality equipment include:
Safer, more reliable, and easier to use…making for much more efficient processes.
Cost-effective—fewer repairs are needed, meaning fewer repair costs and less down time, which helps us keep our overall costs down.
Fewer worker's comp claims mean safer employees and less cost for us as well.
Attracts quality employees. The best workers want to work with the best equipment on the safest job sites.
For these reasons and more, at Hoyt Exteriors we strive to use the highest quality equipment possible for every job. Here is a little more about one of the top quality members of our equipment fleet.
Get To Know the Load Lifter 518!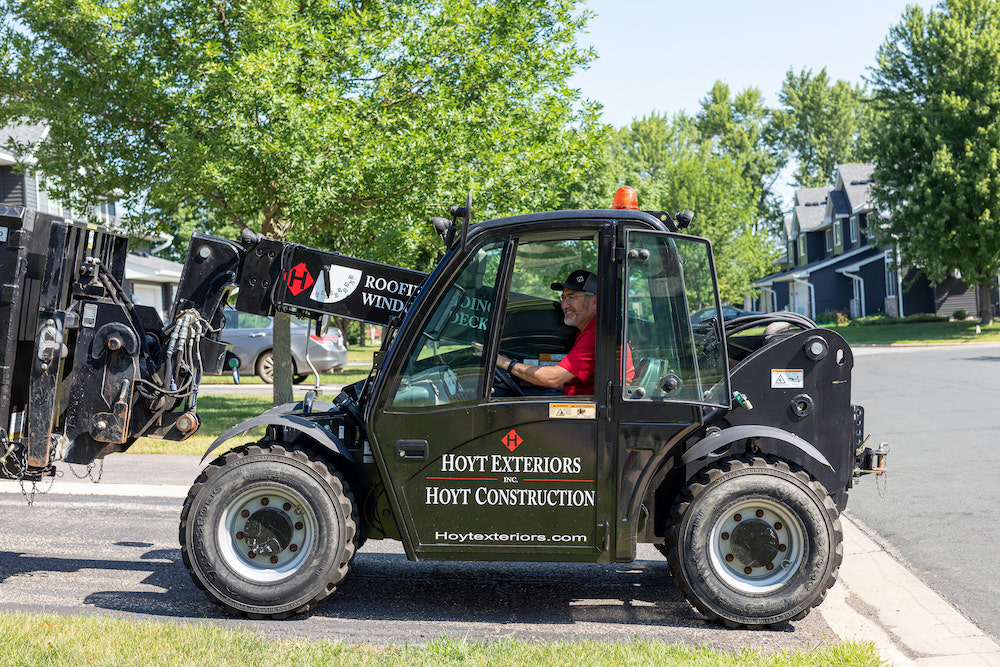 One of the most helpful additions to the Hoyt equipment squad is the Load Lifter 518 Reach. This guy has proved to be the best kind of team member: he makes our jobs safer, more efficient, and let's be honest—a little more fun! Here's a quick introduction to our good friend Load Lifter 518.
Who is the Load Lifter 518?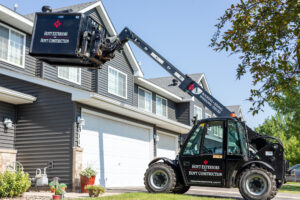 This new addition was born in 2018 to the Load Lifter family. He's a model 518 and weighs in at 11,000 lbs. He has 4-wheel steering, which helps him get into tight spaces, and his favorite energy drink is #2 diesel.
What does he do?
He can lift up to 5,500lbs to a height of 18'4″…and he never gets tired! You can imagine how useful that is on a job site.
How he helps us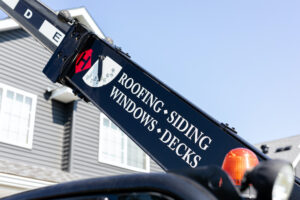 He helps our team move pallets of material around the job site and feeds material to our crews on the roof. He also carries trash bins full of debris to our on-site trailers for disposal.
How he benefits our clients
He keeps our job sites clean and organized. At multi-family sites, he enables us to move pallets of material from completed areas to the areas we are currently working in, leaving them as clean as if we were never there.
He helps us give homeowners a chance to enjoy their completed project with fewer distractions from a busy worksite.
The Load Lifter 518 + Hoyt Exteriors = a Dream Team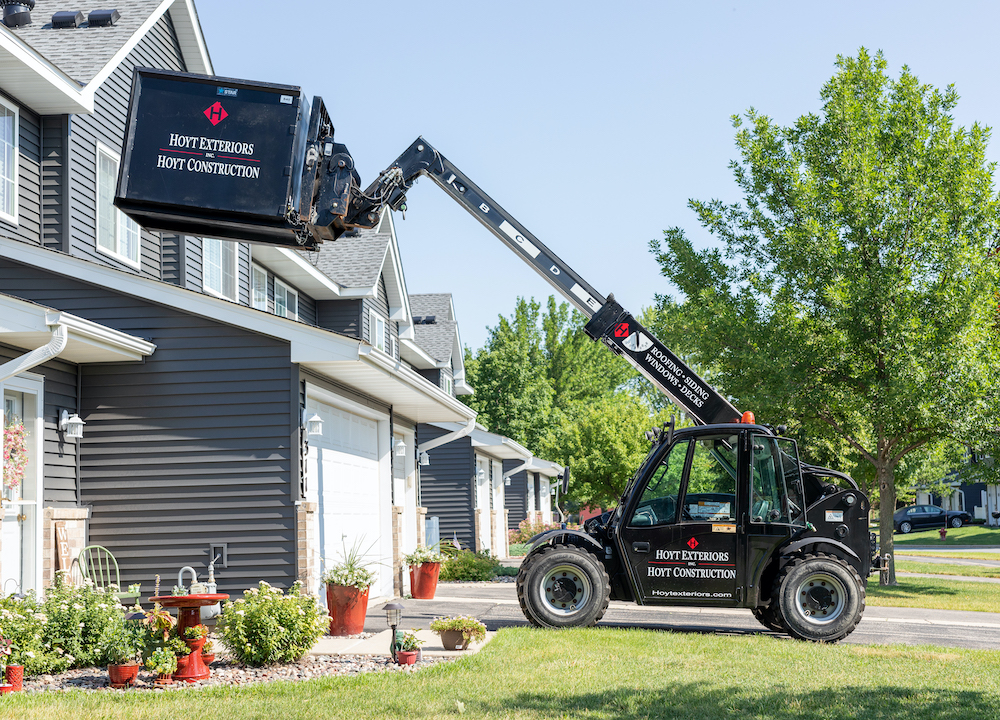 As you can see, we're so thrilled to have this quality piece of equipment at our disposal that we consider him a part of the team. He helps us maintain a safer work site, do our jobs more efficiently, and serve our clients better.
We hope you enjoyed learning a little more about this vital part of the work we do here at Hoyt!
If you are in need of residential or commercial roofing, siding, decks, or windows, give us a call. Our team of professionals bring top-notch workmanship, quality equipment and materials, and exceptional service to every job. Whatever your exterior needs are, we can help. Contact us today to get on our schedule!