Hoyt Exteriors Knows The Importance Of Gutters To Your Home
Gutters are the unsung heroes of the exteriors industry. When compared to siding, roofing and windows, they add only a small touch of style to both vintage and modern houses.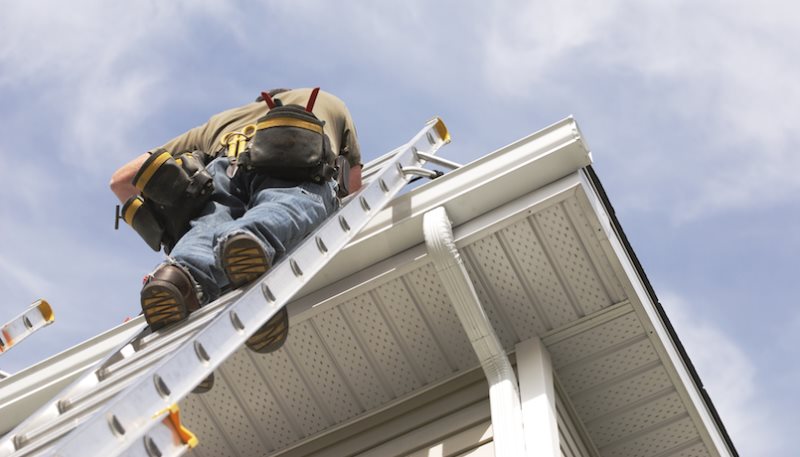 Yet there they sit, in plain sight, forever ensuring that water doesn't erode away the beauty and safety of your home. It may seem like an inconsequential task, but the damage that constant streams of water can do to your doors, windows, siding and foundation can be devastating.
Their importance cannot be understated.
GUTTERS PROTECT YOUR HOME FROM WATER DAMAGE
Improperly-installed gutters, or a lack of gutters entirely, can lead to risks of damage from the elements. They are far more than a mere finishing touch to your roof.
Experts estimate that an inch of rain falling on an acre of land equates to about 27,154 gallons of water, which weighs about 113 tons. Much of that rain falls on your home.
A well-installed and properly-maintained gutter system ensures the correct flow of water coming off your roof. Whether from rain or melting snow, gutters form a pathway for water to be safely displaced away from your house.
Without them, pools of water can form and can lead to a multitude of problems including foundation damage, flooding, mold and insect infestations, erosion of soil, paint damage and staining and rusting to home exteriors.
Not bad for a couple of pipes that line the roof of your home.
HOYT CAN PROTECT YOUR HOME WITH TOP-QUALITY GUTTERS
Gutters are both a stylish and functional addition to any structure. Let the highly trained professionals at Hoyt Exteriors install the right gutters for your home or business.
We can assist you today with a range of products and maintenance services, including:
Gutter Screens
Gutter Covers
Gutter Cleaning
Seamless Aluminum Gutters
Call us today at 651-212-4965 or contact us for more details.