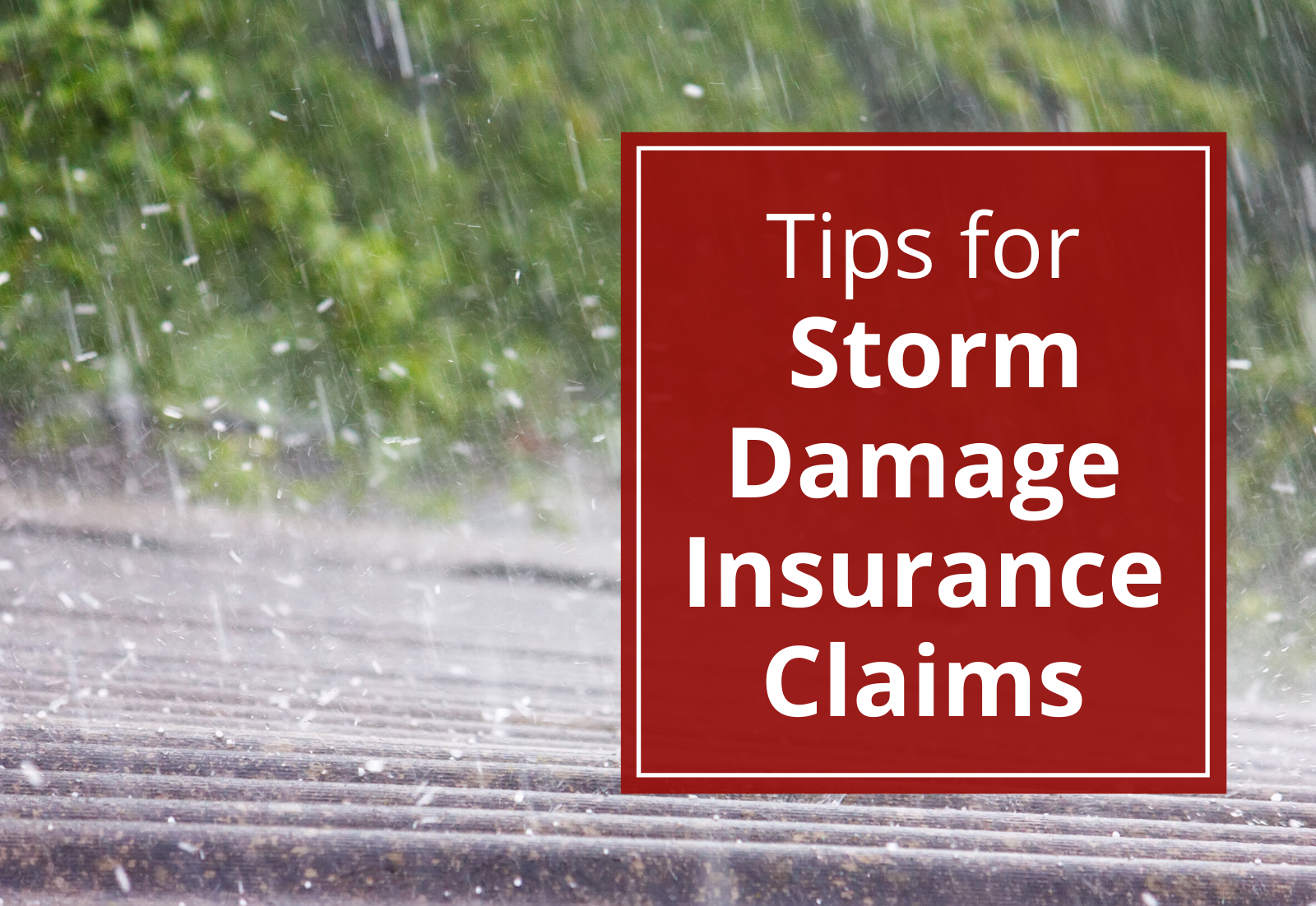 From high winds and torrential rain to hail and heavy snow, your roof is your building's first line of defense against the elements. This means that your roof takes the brunt of all inclement weather. Consequently, storm damage happens and when it does, the claims process can be overwhelming. Here are a few pointers to help simplify the process and get you back up and running as quickly as possible!

The process seems daunting. Where do I begin? 
Document. This means listing and taking pictures and videos of all visible storm damage. Documentation doesn't have to be fancy – feel free to use your smartphone to capture the visible damage. In fact, with these images at your fingertips, sending off proof to your insurance company is simple. 
Promptly contact your insurance company. They will connect you with an insurance adjuster who will handle your claim. An adjuster will perform their own inspection of the storm damage and determine how much money your insurance company will pay for the loss. 
Locate your insurance policy and review your coverage. This helps ensure that you and your insurance company are on the same page. 
Take any necessary safety measures to protect yourself and your building's occupants. Prevent further damage by tarping the damaged roof, cleaning up broken glass, boarding up damaged windows, cleaning up debris, mopping up water, temporarily relocating your tenants, etc. 
What questions should I ask my insurance adjuster?  
What does my policy coverage include? 

What is the proposed cost of the repairs? 

What work needs to take place to bring my building up to code? Is a full

roof replacement

warranted?

How much time do I have to make the repairs from the time I file the claim? 

What is the process for hiring contractors to repair my building and how is payment for the repairs handled?

What are my responsibilities throughout this process? 

How do I navigate this process with my tenants? 

How long can I expect my settlement to take? 
If your building sustains storm damage, Hoyt Exteriors will help walk you through the claims process. We will join you when you meet with your adjuster, coordinate any emergency repairs, identify code upgrades and more. And we're always happy to provide you with an estimate for exterior repairs. Contact us here to learn more about our full spectrum of services.