Hoyt Is The Top Roofing Contractor In The Twin Cities
The single most important exterior feature of your house is the roof; it protects your family from the elements of nature; it safeguards your personal property from certain destruction; it keeps you safe, comfortable and secure all year round.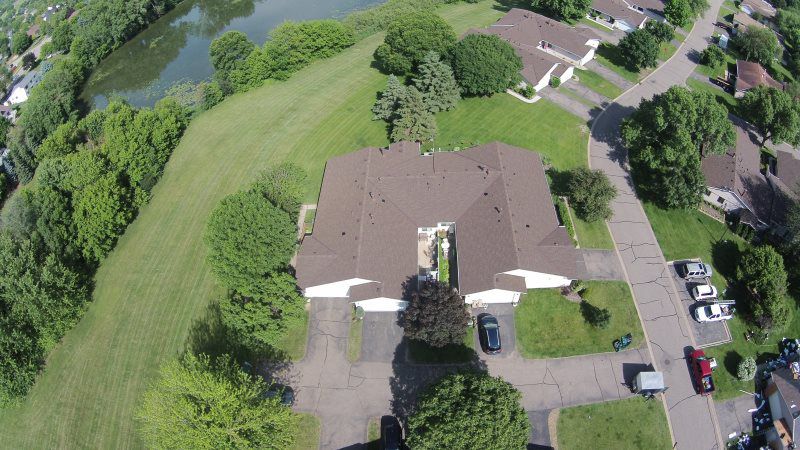 It's no wonder that the saying, "put a roof over your head" carries such a positive tone.
No matter what type of material your roof is made of, replacing it is something you will likely have to do in the lifetime of the house. When that time comes and you find yourself looking for a roofing contractor in the Twin Cities area, look no further than the experts at Hoyt Exteriors.
GREAT WORKERS BUILDING GREAT ROOFS
A lot is depending on the structure and quality of your roof, that's why Hoyt Exteriors employs only the top roofing contractors in the Twin Cities area. All of our roofing specialists are factory trained and reflect the highest industry standards. We take the time to carefully train and test each of our workers to hone their skills to perfection.
There are no weak links in our chain.
Our specialized training process guarantees that our installers will devote the same time and care into working on your home, giving you the peace of mind that your deserve.
WE STAND BY OUR WORK, AND OUR CLIENTS
A house is one of the most important investments you will make in your lifetime, and the best way to protect your home is by having a sturdy and secure roof. That's why Hoyt remains personally invested in each and every one of our clients.
As a fully insured and licensed company, we are proud to offer some of the best warranties of any roofing contractor in the Twin Cities area.
THE BEST MATERIALS MAKE THE BEST ROOFS
At Hoyt Exteriors, we will use exceptional products to build and install a superior quality roof that will keep you comfortable and your home protected. Our work can be seen in homes throughout the state of Minnesota.
We are proud to have contributed to the beauty and restoration of many local neighborhoods.
When the time comes to replace your roof, choosing the right shingle is important, but choosing the right contractor is critical. Whether you are looking for asphalt shingles, cedar shakes or metal roofing, Hoyt will deliver the best quality work in the fastest time possible.
THE BEST IN THE INDUSTRY
A roof symbolizes the ultimate source of shelter and protection, but even if it is made of the strongest material, it can still weaken over time.
Having to replace your roof will inevitably become a necessary process, but don't wait until it becomes an emergency situation. Your roof plays an important role in protecting your family, your possessions and the overall integrity of your home.
When you choose Hoyt Exteriors to replace your roof, you choose to have the job done right. Your roof is the crown of your home, and when it comes to roofing contractors in the Twin Cities, Hoyt Exteriors is king.