Hoyt Exteriors Has The Best Materials For Roofing In Minneapolis
Maintaining your roof is one of the most important steps you can take in protecting your home, but replacing it is not always an easy choice to make. With a variety of materials on the market, each with their own unique benefits, this essential step in home maintenance can be confusing to the average consumer.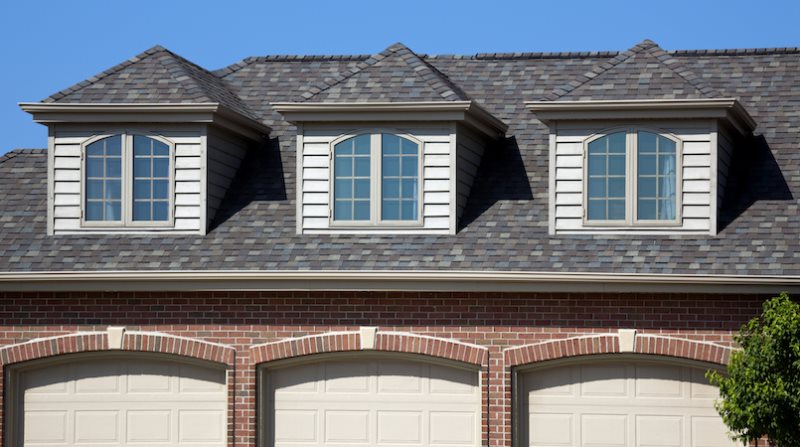 The experts at Hoyt Exteriors have experience installing a large number of roofing materials. If you are looking for roofing in Minneapolis, or anywhere in Minnesota, the following guide can help make your decision a breeze.
ASPHALT SHINGLES: THE MODERN CHOICE
As the most widely used roofing material in the United States, asphalt shingles are a great choice for residential roofing in Minneapolis. They are easy to produce and thus widely available to consumers. Several major companies, such as GAF, Owens Corning and Certainteed manufacture them in large quantities.
Easy to install at a low cost, asphalt shingles are a smart and cost-effective way to protect your home. When properly maintained, they have a long lifespan, are waterproof and can shield your home against harmful ultraviolet rays.
When installed correctly, many types of asphalt shingles are almost indistinguishable from slate, wood and even tile. They come in a wide range of colors. From shades of grey and brown to beige and more, there is a color fit for every home.
CEDAR SHAKES: FOR RUSTIC APPEAL
While asphalt shingles remain the most popular material for roofing in Minneapolis, no one can deny the rustic elegance that cedar shakes can bring to any home.
Cedar shakes are hand-split on one side, giving them the rustic look for which they are known. They were originally designed and used in 19th century Victorian houses, and remain a great option for homeowners who want to add a bit of (or preserve the) old-fashioned style of their home.
With proper maintenance, cedar shakes can last just as long as asphalt shingles, making them a long-lasting choice for roofing. Although they run at a higher cost, the money spent on this option goes a long way for homeowners seeking a more old-fashioned looking abode.
METAL ROOFING: DURABLE AND LONG-LASTING
There is no faster rising material in the industry than the various types of metal roofing. For years, companies like Decra and Edco have manufactured metal shingles and standing seam roof panels that are as beautiful as they are resistant to the elements.
We know firsthand that Minnesota is known for its harsh winters. With brutal amounts of snow and ice building up over the winter months, homeowners want to protect their house in the best way that they can. That's why many homeowners are deciding that metal materials as their choice of roofing in Minneapolis.
Although the initial cost may seem higher than wood or asphalt roofing, metal shingles are known to last much longer than competing materials. They are strong, energy efficient and are available in virtually every color.
FLAT ROOFS: A GREAT ALTERNATIVE
Companies like Duro-last and Mule Hide supply flat roof materials for homeowners and commercial businesses alike.
Fit for buildings with low slopes and flat roofs, single-ply membranes are precisely measured to fit the exact measurements of your roof, providing long-term, waterproof seal to your house. They are durable, energy efficient and last just as long as other types of roofing.
Hoyt's expert workers can install flat roof coverings with little hassle, noise or hazardous materials. This is always a great option for roofing in Minneapolis.
LET HOYT EXTERIORS PUT A ROOF OVER YOUR HEAD
No matter which roofing material you think is right for your home, Hoyt can make it happen in a low cost, hassle free manner. Give us a call today to discuss your roofing needs.